Loaded Sweet Potato Chips with Veneto Veal Medallions
Serves: 4
Prep Time: 5 Minutes
Cooking Time: 10 minutes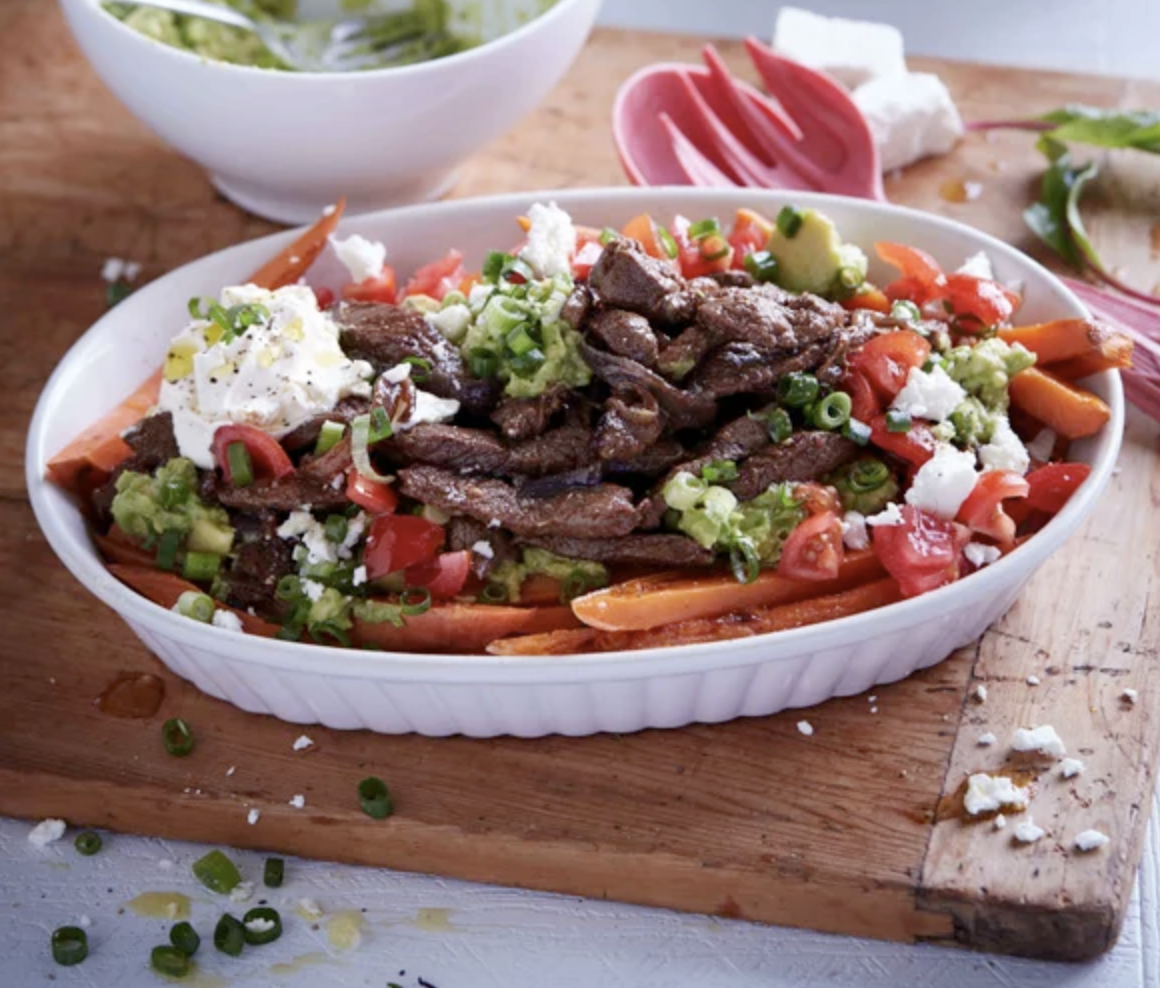 Ingredients:
500g Veal Medallions, cut into strips

550g sweet potatoes, sliced lengthways

1 ½ tbsp olive oil1

1 red onion, thinly sliced1

1 tsp ground cumin

¼ tsp garlic powder

¼ tsp chilli powder

1 avocado, diced

Juice of ½ a lemon

250g punnet cherry tomatoes, diced

80g feta cheese, crumbled

2 green onions, thinly sliced

Sour cream and mixed salad leaves, to serve
Method:
Preheat a sandwich press. Lightly spray the sweet potato with olive oil.

Cook the potatoes in the sandwich press for 8 to 10 minutes, turning halfway, or until just tender. Set aside to cool slightly then slice into 1cm thick fries.

Meanwhile, heat the oil in a large non-stick frypan over medium-high heat. Cook the onions for 2 to 3 minutes until softened.

Add the beef strips, cumin, garlic powder, and chilli powder. Cook for 5 minutes

, stirring occasionally until beef is browned and cooked through.

In a bowl, mash avocado with lemon juice and season with salt and pepper.

To serve, place sweet potatoes on a plate. Top with the beef mixture, avocado and tomato. Sprinkle with feta and green onions. Serve with sour cream and mixed salad.